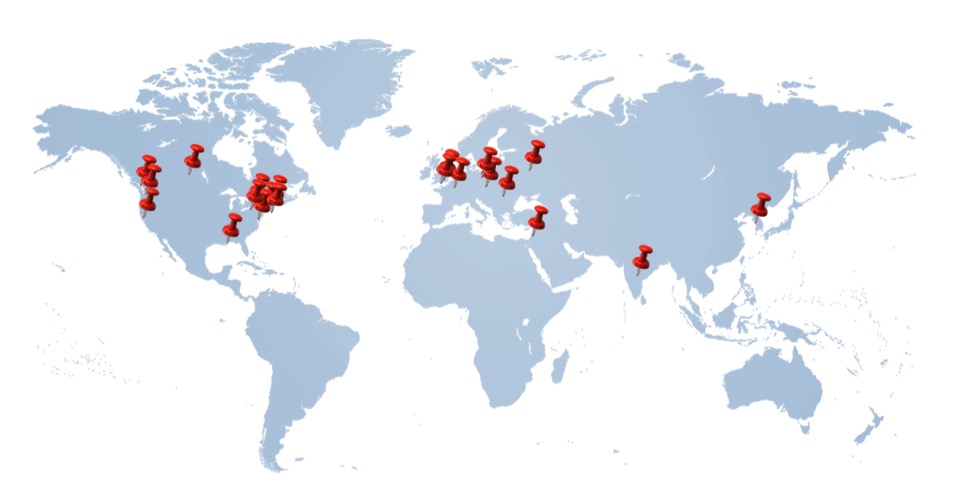 The EMC Advantage
When you engage EMC Analytics Group, you immediately have access to our wide global virtual network of specialists in deep science, marketing, small molecule and generics manufacturing, generics, devices, reimbursement, regulatory, and provider channels.
You will find us extremely responsive, flexible, and accommodating to your needs. You will receive email alerts as soon as we discover something we consider tactically important.
Today's life sciences market is under constant pressure to change – not just from payers, but also from technology. For you, the client, to obtain the deep insights into your competitors' strategies, it is essential that the right research resources are used for each of your projects. EMC does this by customizing a team of experts ideally suited for your needs and providing deep project management experience on how best to structure and manage each stage of a consulting engagement.
EMC will put together custom primary and secondary research resources for you, ensuring that costs are kept to a minimum. Our goal is to deliver management-ready reports that analyze our research and present our findings in your corporate templates, minimizing your time and maximizing our value to you.
WINNER OF THE 2016 Award of the Year
EMC Analytics is proud to announce that we were one of the two winners of Pharma CI's Award of the Year: Most Innovative Approach to Competitive Intelligence presented at the 2016 Pharma CI Conference & Exhibition in Parsippany, NJ this week. Our entry was How to Win in the IDN Market and Not be Caught Unawares by New and Evolving Competitive Forces. The other winner was Genentech.
We won this award for our approach to researching how pharmaceutical and biotechnology companies are reorganizing themselves to sell into Integrated Delivery Networks (IDNs) in the U.S. These mega-provider groups total approximately 800 today. They influence patient access to nearly 70% of all hospitals across the country and 30% of all practicing physicians. In some areas of the healthcare market, they have become the dominant channel, such as cancer where they control over 70% of all oncologists.
EMC was contracted by a major global pharmaceutical company to assess how a range of competitors were approaching this segment of the market. A team of 9 experts were used to research how these companies are restructuring to market and sell into this new channel, specifically at the C-level of the institutions. The insights we delivered covered how these companies are facing the demands of IDNs for new support services, where there are conflicts of interests, and which companies have developed innovative best practices that can potentially give them significant competitive advantage.
If you would like a copy of our presentation about our entry we made at Pharma CI, please email us at info@emcanalytics.com.